BRITT AND ERIN

Met in 2011. Got engaged and adopted our puppy, Rogue in 2013. Soon after, in 2014, we were married on the coldest day in a decade in Washington, DC (our friends and family can attest to the freezing weather). We've been to 17 countries across 5 continents together and have learned a lot about ourselves, each other, and the world around us in the process. There's no corner of the world that we aren't interested in exploring and look forward to the adventures and learnings that lie ahead.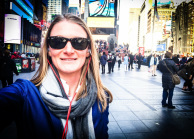 Britt
Travel Stats: 5 Continents, 29 Countries, and 46 States
Real World Job: Financial Planner-Kornmann, Akre & Associates
Life Abroad: Tour Guide for Fat Tire Bike Tours in Paris, France for 2 years after college.
Travel Favorites: Good food, good wine, and hours of wandering through cities and sites.
---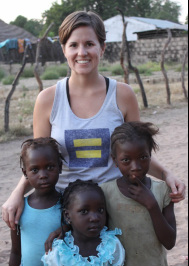 Erin
Travel Stats: 6 Continents, 30 Countries, and 50 States
Real World Job: Nonprofit Development-Human Rights Campaign
Life Abroad: Peace Corps in the Gambia, Africa for 4 years after college.
Travel Favorites: Experiencing sites, sounds, and food like a local.
---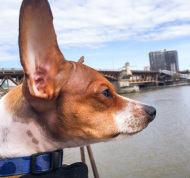 Rogue
Travel Stats: 21 States...and he's only 3 years old!
Real World Job: Sleep, more sleep, and a little barking in between
Life Abroad: Dreaming of the day we move to Europe and he gets to hang out at cafe's all day and eat from the table like a true Parisian pup.
Travel Favorites: Road Trips!
---