We believe in traveling well but would rather spend money on adventures than plane flights or hotel rooms. With that in mind, we're loyal to companies that are supportive of the issues and causes we care about and strive to use the brands that align with our passions. We keep an eye out for deals and are strong believers in maximizing how we use our points to get as far as we can, as often as possible and we'll try to relay some of that info and tips along the way!
---
UPCOMING TRIPS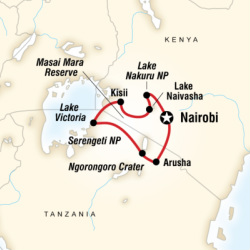 Safari in Kenya and Tanzania with Beach Time in Zanzibar (December 2016)
Flight: $750 Washington, DC to Nairobi Roundtrip on Lufthansa
---
---
PAST TRIPS AND TRAVEL GUIDES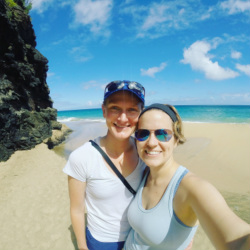 Aloha Kauai (August 2016): A week on the Garden Isle
Not for the faint of heart. This island is an adventure lovers dream with natural beauty around every corner and friendly people at the helm. Some of the highlights:
Points Score: We landed a 35,000 point flight from Houston to Lihue Roundtrip thanks to United's one-day anniversary sale, used American Express points for a $200 gift card to cover our rental car and stayed at our Timeshare in Princeville making this trip less than $200 for all flights, rental car and accommodations.
Favorite Sites: The Napali Coast, Queens Bath, Hanalei Bay, Waimea Canyon, Wailua Secret Falls and the Kalalau Trail.
---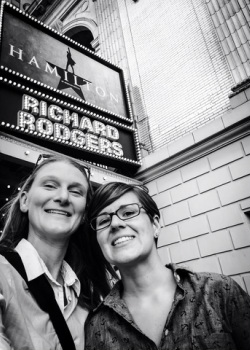 New York, NY (Too many trips to count): The city that really doesn't sleep...
We take the train up to NYC from our home in DC 2-3 times a year for a long weekend full of Broadway shows, good food, and walks through the city while people watching along the way. Some of our favorites:
Broadway: We've seen more than 40 shows on Broadway in the last 5 years and had the opportunity to attend two "once in a lifetime" events this year-the 2016 Tony Awards which were historic in celebrating Hamilton and The Brady Center's Night at Town Hall where Cynthia Erivo and Joshua Henry performed "The Last Five Years" in concert.
Favorite Sites: The High Line, Central Park, The Metropolitan Museum of Art, The Brooklyn Bridge and Bryant Park.
---
---
---